Order From Chaos - Live 1993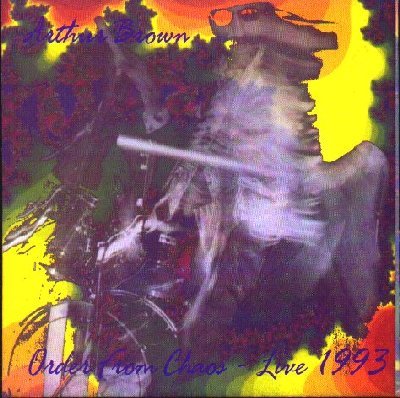 Order from Chaos is a live album recorded at the Marquee club in Charing Cross road London on the 25th June 1993. The band all from Texas had a great impact when they toured the UK that year.
This album was recorded direct to DAT from the mixing desk.


Band line up:

Arthur Brown - Vocals
Randall Ward - Guitar
Jeff Mays - Bass Guitar
Jeff Danford - Keyboards
Stuart Millsappa - Drums


Track Listing

When you open the door
King of England
Juices Of Love
Nightmare
Fire poem
Fire
Come And buy
Pick It up
Mandela
Time Captains
Toy Love
I Put A Spell On You


Label Blueprint (Voiceprint) CD CAT BP144CD

This CD has been out of print for a number of years though a CD-R Version is available from the merchandise page. Some video from this concert is on the Arthur Brown YouTube channel.