LEGBOOT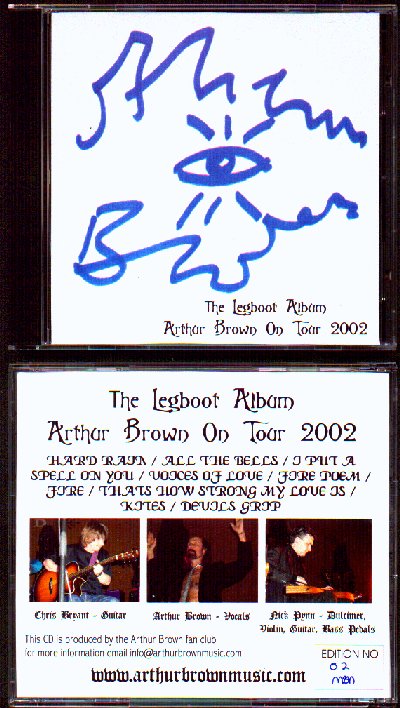 Line Up:

Arthur Brown - Vocal
Chris Bryant - Guitar
Nick Pynn - Violin, Dulcimer, Guitar, Bass Pedals

Released in October 2002 to coincide with Arthurs tour with Robert Plant the band at that time put the liver set to CD. There was 4 editions of this CD, the first 30 Arthur hand made the cover himself, There was a batch of around 200 that had a black and white cover, there is the fan club edition that are all numbered, and there was a slim line jewel case version. All these cdís were sold at gigs or via this web site.


Track Listing

Hard Rain
All The Bells
I Put A Spell On You
Voices Of Love
Fire Poem
Fire
Thats How Strong My Love Is
Kites
Devils Grip


Arthur's hand made cover