Arthur Brown's Sound of 65................
Well this little gem turned up, this was The Arthur Brown Union a band from 1965 before Arthur went to Paris and formed The Arthur Brown Set.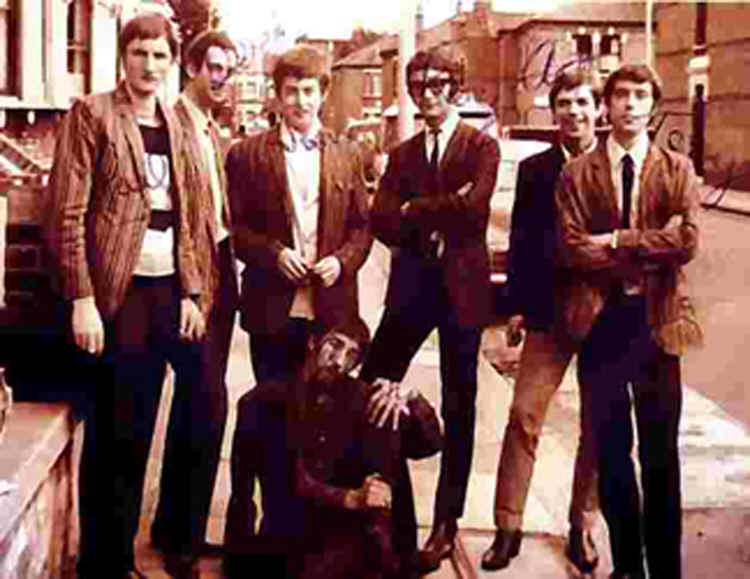 From Left to Right
Paul Leggeter (later known as Paul Brett)

Derek--------

Next one I can't remember

Roy Stacey

Arthur Regis

Tony Priestland.

Arthur Brown on Floor!